MAKE | CREATE | ELEVATE
TRANSFUSING SUSTAINABILITY INTO FASHION
WE ARE THE DENIM MAKERS, THE DESIGNERS, THE CREATORS, THE INNOVATORS, THE PIONEERS. WE ARE THE LEADING DENIM INGREDIENT BRAND, ROOTED IN SUSTAINABILITY. WE ARE DENIM-E™.
ABOUT US
Denim-E Life line
Fast fashion has taken consumerism and mobility to new heights but at the same time has altered the biosphere, on which many living entities rely.
Read More
Denim-E Life line
Denim -E was formed with one vision in mind and that was to be the first denim manufacturing company in Pakistan to be fully sustainable from its very inception.
Read More
We create premium designs with sustainable technology
A studio crafting beautiful experiences.
Explore our latest collections ranging from mens, womens and kids wear
START EXPLORING
WHAT WE DO
We make fashion that is most responsible, ethical, and sustainable for the brands that trust us with the quality of service and the product that we offer.
Our fabrics are responsibly sourced, cut, stitched, and washed with one purpose in mind, which is making jeans for a sustainable tomorrow.
500,000 Pair of jeans a month

Responsible Production processes
Advance Less water Washing technologies
State of the art Research & development
Jeanologia Laser machines

MAKE. CREATE. ELEVANT
We are the denim makers, designers, innovators and creators with the vision to create a sustainable future through creating fashion that has low impact on the environment. We believe that change can only come through making efforts and that starts with oneself.
About Company
Certification and compliance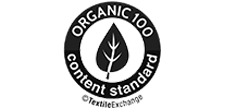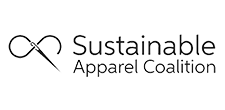 3'Es Of Sustainable Manufacturing
01
ENVIRONMENT
We at Denim-E believe in creating a better tomorrow for the future generations to come.
02
EQUALIBRIUM
For us, it's all about keeping the right balance. We do so by creating jeans that are less taxing on the environment.
03
ETHICALITY
We believe in equality, inclusivity, diversity, and ethicality of the business that we conduct.
Follow Us On INSTAGRAM
@denimeofficial